Unfortunately, the industry is unregulated, which has led to many frauds and scam artists preying on vulnerable people in order to make a quick buck.
If you're interested in the psychic world, you know that there are many genuine readers out there. The question is, how can you make sure to avoid scammers and have a positive online reading experience?
Warning Signs to Look out For:
If a psychic claims you've been cursed, jinxed, or hexed, and offers to remove this for a fee, or pass you on to someone else who can do this for you.

If you're offered a magic potion, good luck charm, or winning lottery numbers for a fee. No real psychic will ever guarantee or promise you anything.

If you're asked to describe your personal life, the psychic may be fishing for keywords that are currently significant to you, which they can then repeat back to you later.

If the psychic gives you very vague information, where you end up filling in the blanks.

If the reader asks why you came in, again the reader is just looking for personal details about your life to then use.

If you're blamed for an inaccurate reading. No professional psychic deals with their clients this way, and this person is simply trying to distract you.

If you have any doubts about what the reader is saying, and they tell you you're wrong. Deep down, you know who you are, but a fraud will try to convince you that you're simply avoiding the truth.
How to Tell If a Psychic Is More Interested in Cash Than Clairvoyance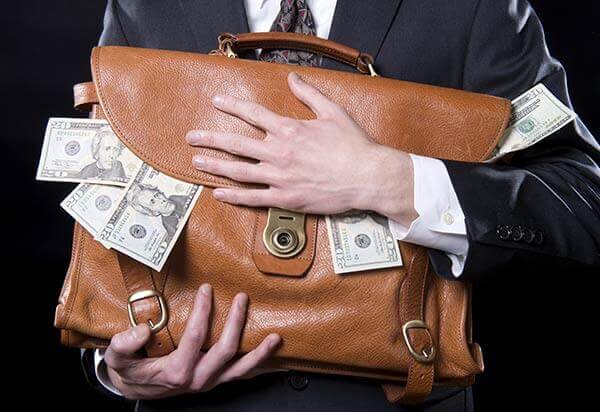 Knowing the warning signs can help keep you better protected from online psychic reading scams, but this is an industry rife with con artists who want to take your money and run. So, how can you tell the difference between someone who is genuine, and someone who's bogus?
Generally speaking, if someone is asking you a lot of questions, and trying to tease information out of you—run. Scammers specialize in using the information you provide to sneakily tell you exactly what you want to hear, so that you'll keep coming back for more.
True psychics don't need information from you. They should be able to give you a precise and accurate reading—including dates, names, or a detailed description—without prompting.
With the wealth of our personal details floating around online today, anyone can give you information. What you should really look for is a psychic who gives you insight that can heal you, inspire you, or help you grow in life.
Famous Psychic Scams
To date, people have (willingly and/or unknowingly) spent billions of dollars on psychic scams. Here are just a few of the most famous ones that made headlines.
Miss Cleo - "Call me now"
In the 90s, a late night TV commercial featured a fortune-teller known as "Miss Cleo." She appeared with her tarot cards spread out on the table in front of her and instructed viewers to call her on the 800 number splashed on screen for a "free" reading.
She said, "The cards can reveal things that you will never see by yourself!"
What callers didn't realize, was that only the first few minutes were free, and after that they would be charged $4.99 for each minute. The company had instructed their employees to keep people on the line as long as they could. Calls would sometimes last up to an hour.
In 2002, The Federal Trade Commission shut down the operation and sued the owners who were also forced to pay $5,000,000 to settle charges against them.
Maria Duval
Duval would send what appeared to be handwritten notes to people claiming they could win the lottery, recover from illness, or avoid future misfortune - if they received her guidance. For that, she would charge a "small sum" (around $40).
Most people dismissed these letters as junk mail, but emotionally and financially vulnerable people were easily drawn in and taken advantage of by the promise of help or good fortune - particularly the elderly and those who were lonely or depressed.
The United States Postal Inspection Service alleges that this scam claimed over 1.4 million victims in the US alone, and the fraudsters pocketed more than $200,000,000.
Rose Marks of Fort Lauderdale
Rose Marks—the ring leader of a family of supposed psychics—would offer to remove bad luck or reverse curses. She scammed hundreds of clients over decades, amounting a fortune of $40,000,000. She even managed to scam best-selling novelist Jude Deveraux, by convincing her that money is the root of all evil, and took millions of dollars from her.
Marks is currently serving a 10-year prison sentence, and her case was one of the first successful federal psychic fraud prosecutions in the US.
How to Choose a Psychic Reading Site and Avoid Scams
First, get clear on what you're looking for and what you'd like guidance with. This will help you figure out which psychic reading site is most suited to you.
Keep your budget in mind, but try not to allow the price to be your only deciding factor. Never send personal details to someone you don't know, or through an unreputable site. Make sure you know the total cost of services, and exactly what you'll receive in return.
The great advantage of psychic reading sites today is that many of the reputable ones offer free trial readings or other attractive offers so you can try readers out and see what works best for you before spending any money.
Psychic Source offers a free trial, and heavily screens and interviews all its psychics before approving them to the site. Customers are also able to access user reviews—good and bad—to gain confidence and reassurance when selecting a psychic.
Keen gives you 3 minutes free of charge, with reasonable rates after that, usually ranging from $2-$10 per minute. You'll also find some psychics offer an introductory rate of 10 minutes for just $1.99. Regardless of the psychic you choose to connect with, Keen will credit your account (up to $25) if you're unhappy with a reading.
California Psychics puts all prospective psychics through a rigorous 4-step process that takes around a month to complete, with their skills and experience thoroughly evaluated. A background check is also completed, and according to the company, only 2 out of every 100 applicants are successful.
Kasamba also has an internal quality assurance team and a thorough psychic screening process. With an impressive 20 years of experience, Kasamba ensures high quality service, and takes all customer feedback seriously to ensure standards are upheld. Kasamba also offers a free trial.
Keep your eyes open for any of the warning signs of scammers detailed earlier, and try and stick to a reputable psychic reading site. Don't be afraid to end the reading and ask for a refund if you're not completely satisfied. Most reputable psychic reading websites offer a money-back guarantee.
Feel You've Been Scammed? What Should You Do Now?
If you've handed over sensitive information or credit card details to a potential fraudster, contact your financial provider immediately. You're also encouraged to contact your local authorities and make a report so that they can warn others about current scams and potentially disrupt them. Be sure to tell your friends and family about your experience so that you protect them from similar scams.
Don't settle for a psychic reading experience that leaves you feeling cheated. With the right psychic advisor, you should finish a session feeling uplifted, energized, and enlightened.